Main content starts here, tab to start navigating
Schnipper's is a family owned and operated restaurant serving classic American food since 2009. Whether it's a salad, burger, or our infamous Sloppy Joe, we always use fresh ingredients with the highest goodness grade. We focus on delivering maximum satisfaction and joy for hungry New Yorkers no matter what they order at the counter. Care is our most critical ingredient. That's why we source from the best providers and scratch cook our food. We offer a menu of choices to leave your mind and body in good spirits. Anyone in a group can find something exceptional and fulfilling on our menu to meet their needs. We have served every guest with the same passion and verve for more than a quarter of a century.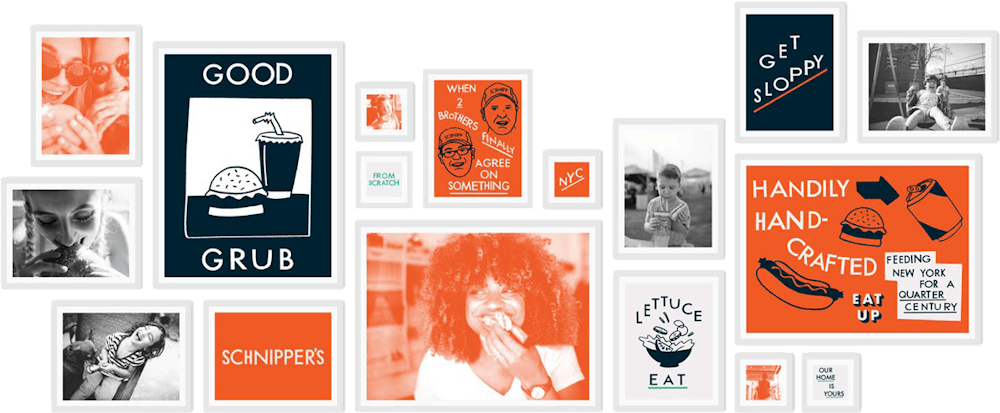 OUR FOUNDERS: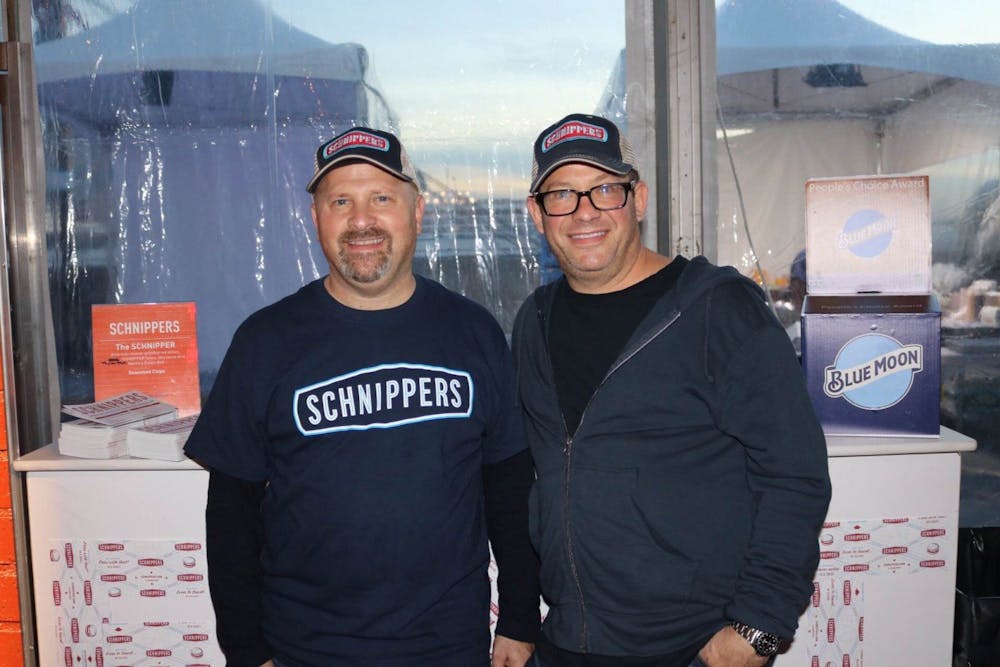 We get a lot of questions about our founders, so this might clear a few things up:
We are two brothers and, yes, Schnipper really is our last name. (It's Eastern European if you must know.) One of us is a Leo and one an Aquarius. Andrew cycles to Hamilton, while Jon prefers Metallica. We don't agree on a lot of things – but when it comes to eating, we really do think alike. Ever since mom's Saturday Sloppy Joes, we've been passionate about two things — cooking and eating. As founders and owners of Hale & Hearty Soups (from 1995 to 2006) we served some great food to quite a few of the 8 million people in New York City. And sure, soup is good food, but when you get right down to it, nothing really beats a quality burger, right?
So we started traveling around the country driving each other crazy, but also tasting burgers, learning about meat, and what elevates a burger to legendary status. We had some great burgers and tried things we couldn't easily find at home. We had fantastic fish tacos in San Diego, model–friendly salads in Los Angeles, kick-ass dogs in Chicago, and amazing sandwiches in the strangest of places. Jon wanted to focus on just burgers, Andrew wanted 150 other items as well, and in the end we came up with a menu that we thought was just right with an array of foods we loved to eat. Hopefully you will too.
— Jonathan and Andrew Schnipper